Brown County Indiana Campground
Campground in Bean Blossom Indiana ~ 400 wooded campsites!
Tent Camping & RV Camping. Best campground in Brown County!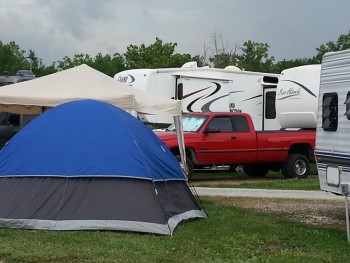 Nestled in the beautiful hills of Brown County in Southern Indiana there is a little slice of heaven called Bean Blossom. Bill Monroe fell in love with this small town, and the property he owned, calling it his home away from home for more than forty years. Once you visit, you too will experience the magic of Bean Blossom. Come experience the history, build memories and become part of tradition.

The campground has general camping, rustic log cabin rentals, and fishing lake.

The Bill Monroe Memorial Music Park & Campground is one of southern Indiana's finest and largest campgrounds. It is located on a 55-acre tract of land in the small town of Bean Blossom in beautiful and historic Brown County, Indiana. The historic bluegrass music park boasts over 55 years of music and is the home of the Brown County Jamboree, the Bill Monroe Bluegrass Hall of Fame & Museum, and Bill Monroe's world famous Bean Blossom Bluegrass Festival.
---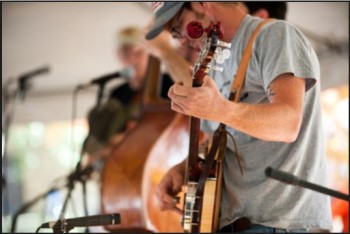 The Bill Monroe Brown County Music Park Campground is centrally located in Brown Country Indiana. It is close to Brown County State Park, Yellowwood Forest, Hoosier National Forest and Lake Monroe. The park is home of the Bill Monroe Memorial Bluegrass Festival - the oldest, continuous running bluegrass festival in the world and the home of the Bill Monroe Bluegrass Hall of Fame & Museum.

The picturesque and natural surroundings of this Brown County Indiana Campground provide a beautiful backdrop for your outdoor wedding, reception, reunion, picnic or any other special function that you can think of!
---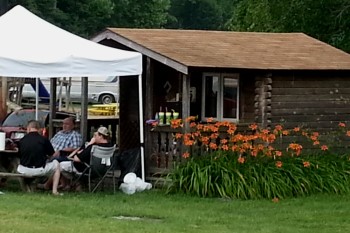 Centrally located in Brown County Indiana, the Bill Monroe Music Park Campground is within minutes of a number of year-round activities and attractions, including: golfing, horseback riding, fishing, swimming, boating, biking, hiking, outlet shopping, museums and theaters. Enjoy historic Nashville, Indiana, located only 5 miles south, where you can shop at the more than 350 antiques and specialty shops. Take a scenic drive through the Bean Blossom Covered Bridge, the most photographed and painted bridge in the state and a Rand McNally "Best of the Road" trip.

Bill Monroe was the "Father Of Bluegrass," and this Festival Park and Campground is dedicated to the legacy of the style of music he left behind.

2014 marked the 48th year for the oldest, continuously running bluegrass festival in the world – the Bill Monroe Memorial Bean Blossom Bluegrass Festival. It is a 10 day event in June with over 75 bands, music and instrument workshops, a bluegrass camp for kids and a whole lot more!
---
The Bill Monroe Music Park & Campground hosts approximately eight music events throughout the year. We literally have something for everyone! Visit the park, and you can enjoy everything from bluegrass to blues; gospel to rock-n-roll, we even have a fall festival featuring mules, horses and wagon trains! So, combine your love of music with your love of the outdoors. Bring your lawn chairs and enjoy the sounds of great music live on stage in our wooded amphitheater. All shows are held rain or shine!

Directions to the park & Campground
Take I-65 to exit 68 Columbus, Indiana. Take 46 West 15 miles to Nashville, Indiana.
Bean Blossom is 5 miles North of Nashville, Indiana on State Road 135.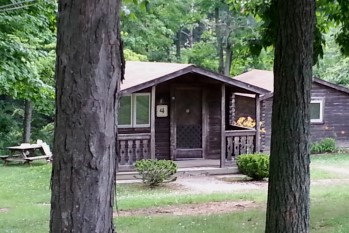 Driving Distances
Chicago, IL – 235 miles
Cincinnati, OH – 114 miles
Columbus, OH – 230 miles
Detroit, MI – 365 miles
Indianapolis, IN – 50 miles
Louisville, KY – 90 miles
Nashville, TN – 265 miles
St. Louis, MO – 210 miles
Terre Haute, IN – 73 miles

There is something here in Brown County that reaches deep into our souls...
You can feel it. The mystery still lies within the hills...
but you have to get lost to find it...
Visit Brown County Indiana soon
"Restoreth Your Soul"